Earlier this month the Fed announced that it was going to embark on a new quantitative easing plan – or in the words of James Grant – a printing money plan by purchasing an "additional $600 billion of longer-term Treasury securities by mid-2011 and will continue to reinvest repayments of principal on its holdings of securities."1 In an interview with Bloomberg last month, Mr. Grant explained:
Quantitative easing is one of these PhD approved euphemisms that doesn't really convey the essential point . . . 'money printing' would be so much a better step in the direction of intellectual hygiene. These people talk about quantitative easing as if they didn't mean to debase the currency over which they have temporary control.
Robert Higgs facetiously characterized Mr. Bernanke's Keynesian approach to monetary policy by writing:
In short, do not worry. Even though our record is replete with policy mistakes great and small, including those that played a central role in bringing about the present dire situation, we have complete confidence in our ability to micromanage the macroeconomy and, via our central planning of credit flows, the microeconomy, as well. The conditions that kept hyperinflation from breaking out during the past two years may be expected to persist indefinitely, allowing us to keep the inflationary Sword of Damocles from breaking its thread and destroying the economy.2
In other words, U.S. citizens are being asked to have faith and confidence in the Fed's ability to foresee the future by keeping inflation low while ensuring full employment in the economy. Is that even possible given the Fed's recent mis-steps? According to Stephen Robert, the Brazilian finance minister recently quipped "the United States is flooding the world with dollars 'dropped from helicopters.'"3 Mr. Robert went on to point out:
As always, should inflation get out of control, it will be the poorer portion of our citizenry that suffers the most. Inflation is a tax on the poor to the benefit of the rich, who own the assets which can hedge rising prices. This is not good policy in a society where only the very rich have been prospering for decades.4
Many are concerned about the inevitable "buble" coming and regime uncertainty this will lead to. Check out The 9 Reasons Why Quantitative Easing is Bad for the U.S. Economy. As suggested in the Hyperinflation Video post, #8 points out:
As the Federal Reserve continues to play games with the U.S. dollar, quite a few nations around the globe will start evaluating whether or not they want to continue to trade with the U.S. dollar and use it as a reserve currency.

In fact, a recent article on The Market Oracle website explained how this is already happening….

In September, China supported a Russian proposal to start direct trading using the yuan and the ruble rather than pricing their trade or taking payment in U.S. dollars or other foreign currencies. China then negotiated a similar deal with Brazil. And on the eve of the IMF meetings in Washington on Friday, Premier Wen stopped off in Istanbul to reach agreement with Turkish Prime Minister Erdogan to use their own currencies in a planned tripling Turkish-Chinese trade to $50 billion over the next five years, effectively excluding the dollar.5
Below is Mr. Grant from Interest Rate Observer on Bloomberg from which the quote above appears.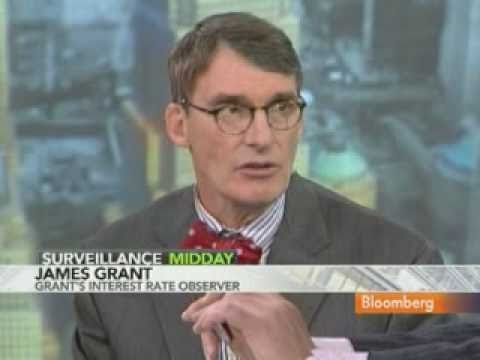 Sources:
Tags: Federal Reserve, James Grant, Robert Higgs