This post – LDS Temples – is all about finding information about ancient and modern temples. A few weeks ago I saw Jeff Lindsay's post The Mormon Temple Ceremony: What is the Most Helpful Thing for Members to Know Before They Go?, and thought it would be a good idea to create a list of links to blogs and sites that provide information not only about LDS temples, but temples in every age of the world.
This list will change over time so feel free to bookmark this page and if you have any suggestions and/or good sources of information on this topic, please leave a comment and we'll add new sites to the list of links below:
LDS Temples Backgrounder
As mentioned in a previous post, the basis of every temple ordinance and covenant is the Atonement of Jesus Christ. Russell M. Nelson stated:
The temple is the house of the Lord. The basis for every temple ordinance and covenant—the heart of the plan of salvation—is the Atonement of Jesus Christ. Every activity, every lesson, all we do in the Church, point to the Lord and His holy house. Our efforts to proclaim the gospel, perfect the Saints, and redeem the dead all lead to the temple. Each holy temple stands as a symbol of our membership in the Church, as a sign of our faith in life after death, and as a sacred step toward eternal glory for us and our families.1
Dr. Hugh W. Nibley once wrote:
It is an eloquent commentary on the bankruptcy of the modern mind, as Giorgio de Santillana points out, that we can find so little purpose or meaning in the magnificent and peculiar structures erected by the ancients with such immense skill and obvious zeal and dedication. These great edifices are found throughout the entire world and seem to represent a common tradition; and if they do, then we have surely lost our way.2
The following video helps explain why Mormons build temples.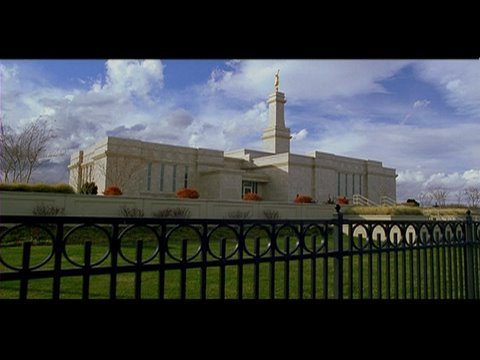 Hopefully, this page - and the information listed under the temple endowment, temple, and endowment tags - can act as a resource for those searching for information about LDS Temples.
Sources:
Nelson, Russell M. "Personal Preparation for Temple Blessings". May 2001. The Church of Jesus Christ of Latter-day Saints. 16 December 2008.↩
Nibley, Hugh W. "Ancient Temples: What Do They Signify?". September 1972. The Church of Jesus Christ of Latter-day Saints. 18 December 2008. For a review of this article, see Nibley on Book of Mormon Geography.↩
Tags: Giorgio de Santillana, Hugh W. Nibley, Jesus Christ, Margaret Barker, Temple, William J. Hamblin